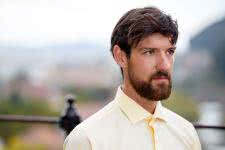 How do we recognize a good shirt? Is an expensive one, always good?
"Details are not details. They are the design". Charles Eames
The devil is apparently in the details, that is why you need to pay attention to them. It is the same when it comes to a shirt or blouse. A high price does not always mean a good quality. It is true that a longer production time and a more expensive fabric can translate into a higher price, but it is not always true. Sometimes you are just paying for the brand and for its marketing costs.
Here are some clues to recognize if it is a high quality shirt:
extra buttons
a very well made collar, usually with a top stitch seam at 0,1 cm
divided yoke
permanent or removable collar bones
a good fabric (cotton 100%, two ply, egyptian cotton)
shell or MOP buttons
french seam on the side (clean allowance on the side with no top stitch seam on the front)
brand and size labels are woven and not printed
a good fitting
if it is a striped or check fabric: a very good shirt will have besides the matching at the collar, cuffs and chest also sleeves and side seam matched.